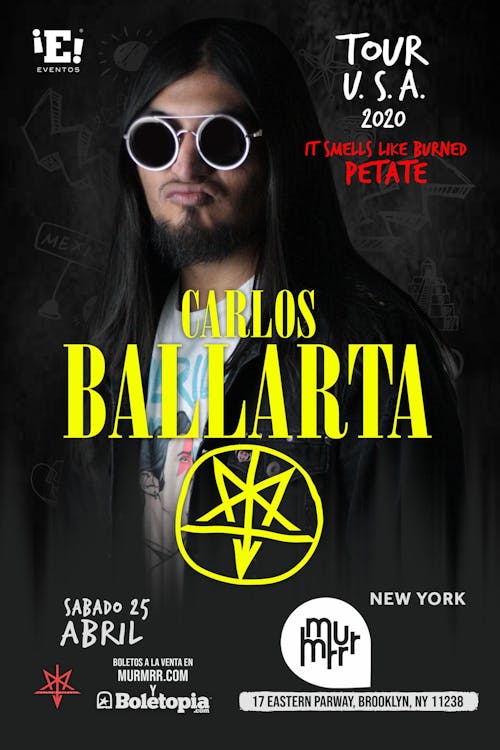 Carlos Ballarta at the murmrr theatre!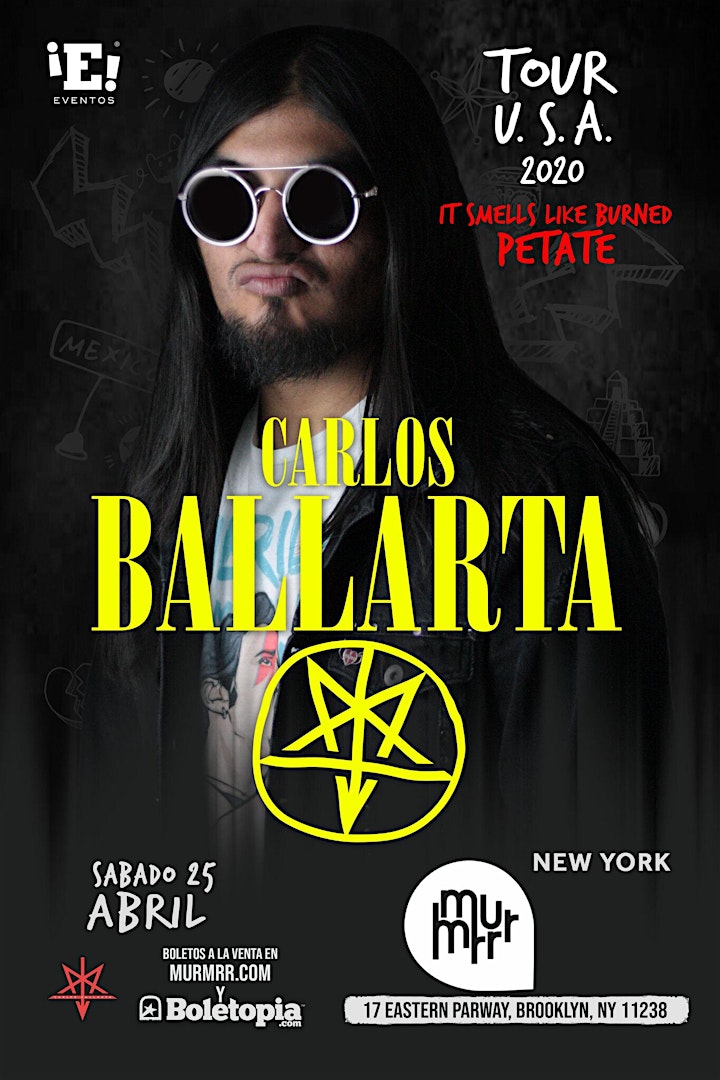 Carlos Ballarta is one of the most popular comedians in Mexico.
He is well known for his original and dark standup comedy. He mocks the daily life in México, including public transit, education system and the street corn seller that betrays his trust.
Carlos Ballarta's Netflix specials are being seen by millions of viewers worldwide "El Amor es de Putos" (Netflix 2016) "Furia Ñera" (Netflix 2018) and many other presentations with 'Comedy Central Presenta'.