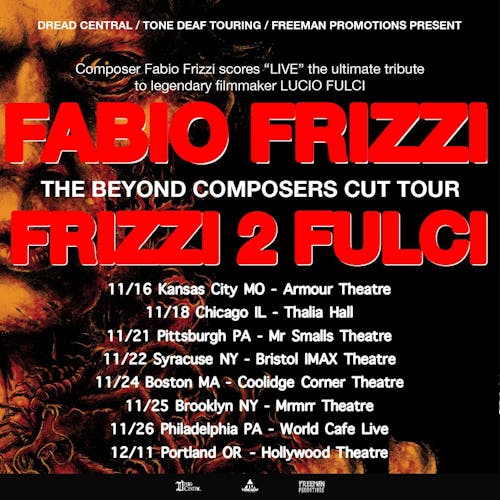 THIS EVENT HAS BEEN MOVED UPSTAIRS TO MURMRR BALLROOM
Fabio Frizzi performs his live score to The Beyond, accompanying a screening of the film, plus a tribute set to horror master Lucio Fulci.
VENUE ADDRESS:
MURMRR THEATRE
17 EASTERN PKWY
BROOKLYN, NY, 11238
VENUE INFORMATION:
Union Temple, one of Brooklyn's leading Reform Jewish synagogues, has been dedicated to enriching the cultural life of Brooklyn since it opened its doors in 1929. Union Temple is proud to host Murmrr's events as a continuation of this long-standing tradition. Proceeds from these events help support Union Temple's diverse and inclusive religious community.