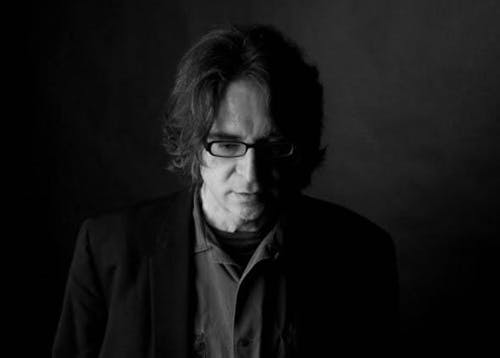 Presented by murmrr x Tyrant Books
Gary Lutz
Christine Schutt, Sam Lipsyte, Ben Marcus, Scott McClanahan
$8.00
Tickets At The Door
murmrr LIT is proud to launch Tyrant Book's: THE COMPLETE GARY LUTZ.
One night to celebrate the COMPLETE GARY LUTZ
Be there or...don't be there. It's your life.
Featuring: Gary Lutz, Sam Lipsyte, Christine Schutt, Scott McClanahan & Ben Marcus
Gary Lutz: Tyrant Books is launching The Complete Gary Lutz, which includes the contents of Lutz's previous short-fiction collections (Stories in the Worst Way, I Looked Alive, Partial List of People to Bleach, Divorcer, and Assisted Living), along with nine previously uncollected fictions.
Sam Lipsyte was born in New York City and raised in Closter, New Jersey. He lives in Manhattan and teaches fiction at Columbia University.
Lipsyte was an editor at the webzine FEED.[4] His fiction and nonfiction have appeared in The Quarterly, The New Yorker, Harper's, Noon, Tin House, Open City, N+1, Slate, McSweeney's, Esquire, GQ, Bookforum, The New York Times Book Review, The Washington Post, The Los Angeles Times, Nouvelle Revue Française, The Paris Review, This Land, and Playboy, among other places.
Christine Schutt is the author of three short story collections, Nightwork; A Day, a Night, Another Day, Summer; and most recently, Pure Hollywood. Her first novel, Florida, was a National Book Award finalist; her second novel, All Souls, a finalist for the 2009 Pulitzer Prize. A third novel, Prosperous Friends, was noted in The New Yorker as one of the best books of 2012. Her stories have appeared in NOON, Granta, Harper's, Oxford American, Fence, and other publications.
Schutt has been the recipient of a Guggenheim Fellowship and New York Foundation of the Arts grant. She has twice won the O.Henry Short Story Prize, and her stories have been anthologized.Schutt has taught in many MFA programs as a visiting writer, among them Washington University, Syracuse University, and UC Irvine. Most recently, she was the Tin House Visiting Writer at Portland State University-Oregon in spring 2017. She frequently teaches at the Sewanee Writers' Conference in the summer. Schutt lives in New York and is a frequent adjunct at Columbia University.
Ben Marcus is an American author and professor at Columbia University. He has written four books of fiction. His stories, essays, and reviews have appeared in publications including Harper's, The New Yorker, The Paris Review, Granta, The New York Times, GQ, Salon, McSweeney's, Time, and Conjunctions. He is also the fiction editor of The American Reader. His latest book, Notes From The Fog: Stories, was published by Alfred A. Knopf in August 2018
Scott McClanahan is an American writer, economist, and martial artist. He lives in Beckley, West Virginia and is the author of eight books. His most recent book, The Sarah Book, was featured in Rolling Stone, Village Voice, and Playboy. NPR called the book "brave, triumphant and beautiful — it reads like a fever dream, and it feels like a miracle." McClanahan is also a co-founder of Holler Presents, a West Virginia-based production and small press company
VENUE ADDRESS:
MURMRR THEATRE
17 EASTERN PKWY
BROOKLYN, NY, 11238
VENUE INFORMATION:
Union Temple, one of Brooklyn's leading Reform Jewish synagogues, has been dedicated to enriching the cultural life of Brooklyn since it opened its doors in 1929. Union Temple is proud to host Murmrr's events as a continuation of this long-standing tradition. Proceeds from these events help support Union Temple's diverse and inclusive religious community.