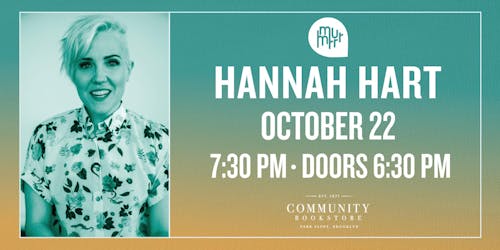 Presented by Murmrr and Community Bookstore
Hannah Hart
$15.00 - $38.00
Tickets At The Door
Proud to welcome Hannah Hart for the release of her cookbook, My Drunk Kitchen Holidays! w/ special guests Mamrie Hart & Grace Helbig!
My Drunk Kitchen Holidays!, is a humorous cookbook celebrating year-round holidays with food, drink, and friends.
In a world where everyone is looking for some good news and something to celebrate, Hannah Hart is there with almost 50 ideas, arranged into 12 months of themes and ideas for how to celebrate, with a drink or four, with family and friends.
In the style of her first hit humorous cookbook, My Drunk Kitchen, which has sold close to 100,000 copies, My Drunk Kitchen Holidays! will celebrate holidays from Valentine's Day to Graduation to Pride Month to International Bacon day (really!). The book will cumulate with the fall holidays that get so much deserved attention: recipes for Oktoberfest, Halloween, Thanksgiving with a twist, and a celebration of Hanukah/Kwanzaa/Christmas that is celebratory, inclusive, and incredibly hilarious.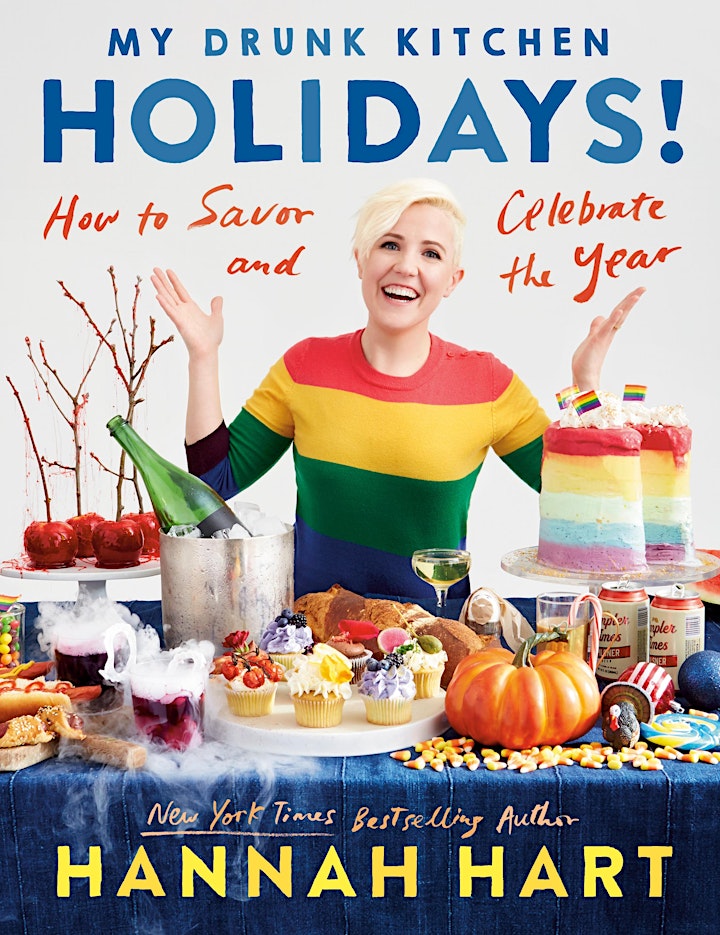 BIO:
Hannah Hart is an entertainer and the New York Times best-selling author of My Drunk Kitchen and Buffering. Hannah is best known as the creator and star of her award-winning hit YouTube series My Drunk Kitchen. She is also known for her activism and charitable work, and appeared on Forbes' 30 Under 30 list in 2015. Hannah also created and starred in the Food Network series I Hart Food, and she starred in the films Electra Woman and Dyna Girl and Dirty 30. Born and raised in Northern California, Hannah currently resides in Los Angeles.
Tickets: 1 Admission + 1 copy of My Drunk Kitchen Holidays! ($38)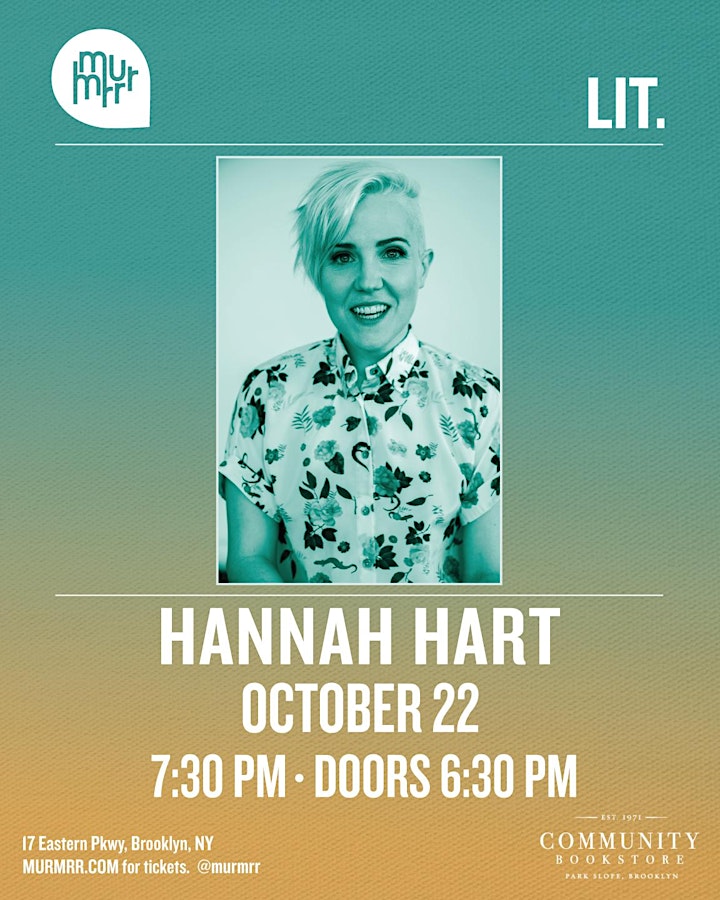 VENUE ADDRESS:
MURMRR THEATRE
17 EASTERN PKWY
BROOKLYN, NY, 11238
VENUE INFORMATION:
Union Temple, one of Brooklyn's leading Reform Jewish synagogues, has been dedicated to enriching the cultural life of Brooklyn since it opened its doors in 1929. Union Temple is proud to host Murmrr's events as a continuation of this long-standing tradition. Proceeds from these events help support Union Temple's diverse and inclusive religious community.