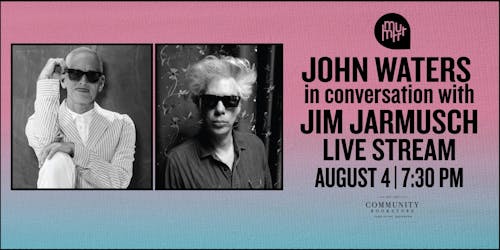 Presented by murmrr & Community Bookstore
John Waters
Jim Jarmusch
Murmrr Lit is proud to welcome John Waters for the virtual paperback launch of his latest book, Mr. Know-It-All, with Jim Jarmusch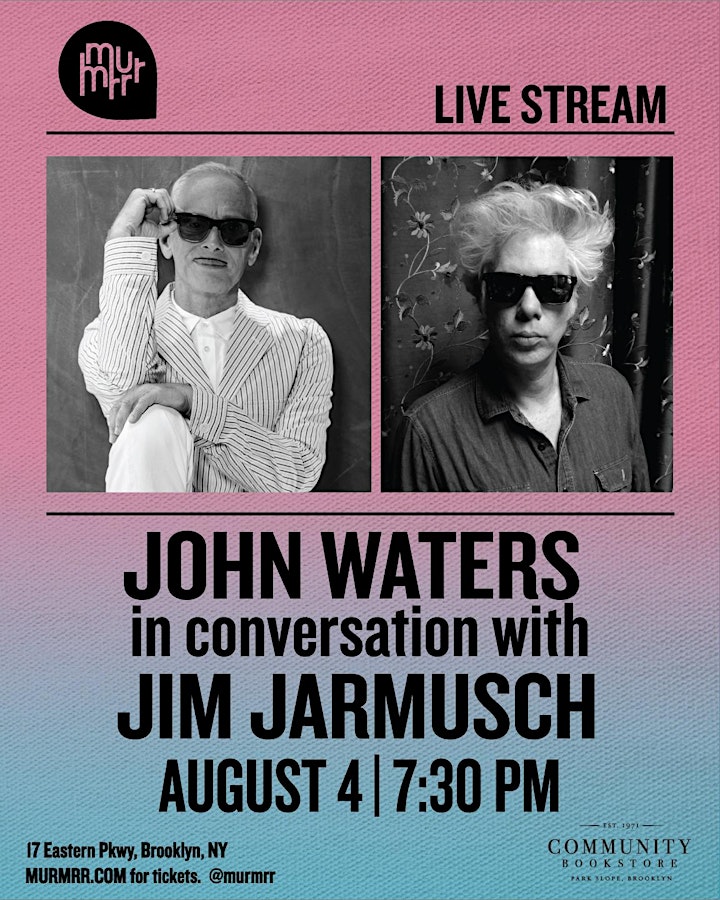 ***Please note we cannot accept international orders at this time.***
The newest essay collection from the New York Times-bestselling John Waters, reflecting on how to overcome newfound respectability and rebel in the autumn of your years.
No one knows more about everything—especially everything rude, clever, and offensively compelling—than John Waters. The man in the pencil-thin mustache, auteur of the transgressive movie classics Pink Flamingos, Polyester, Hairspray, Cry-Baby, and A Dirty Shame, is one of the world's great sophisticates, and in Mr. Know-It-All he serves it up raw: how to fail upward in Hollywood; how to develop musical taste, from Nervous Norvus to Maria Callas; how to build a home so ugly and trendy that no one but you would dare live in it; more important, how to tell someone you love them without emotional risk; and yes, how to cheat death itself. Through it all, Waters swears by one undeniable truth: "Whatever you might have heard, there is absolutely no downside to being famous. None at all."
Studded with cameos, from Divine and Mink Stole to Johnny Depp, Kathleen Turner, Patricia Hearst, and Tracey Ullman, and illustrated with unseen photos from the author's personal collection, Mr. Know-It-All is Waters' most hypnotically readable, upsetting, revelatory book—another instant Waters classic.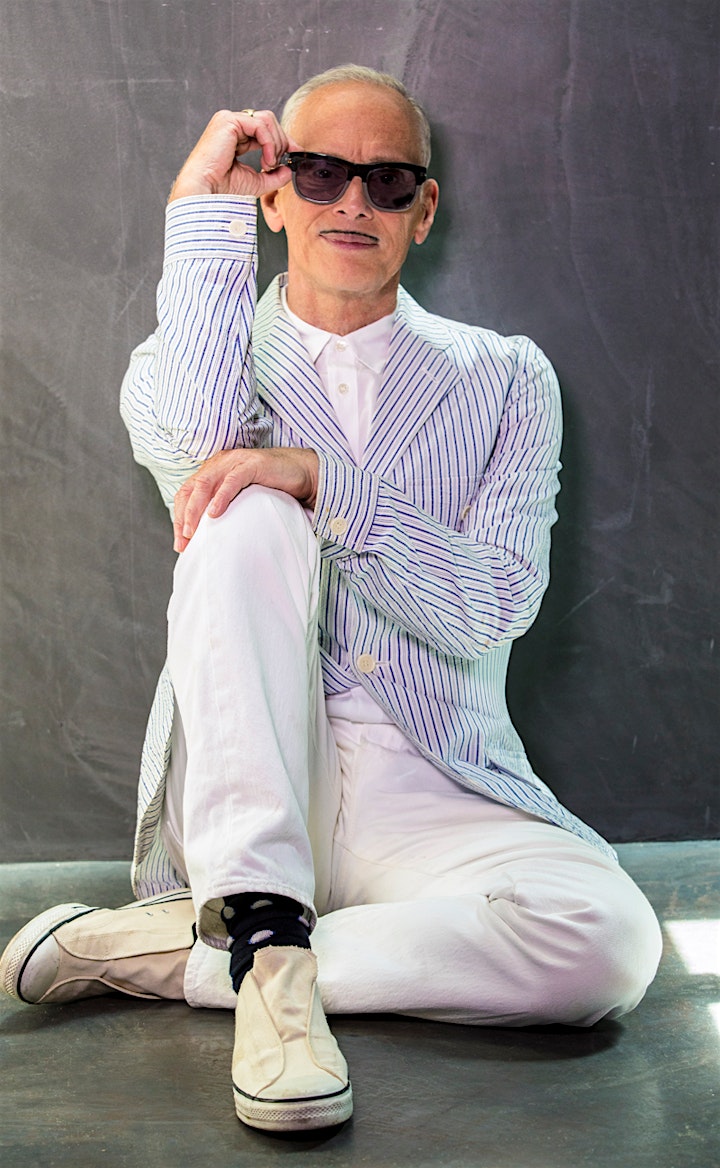 BIO:
John Waters' books Role Models (2010) and Carsick (2014) were national bestsellers, and his spoken-word shows This Filthy World and A John Waters Christmas continue to be performed around the world. Indecent Exposure, a retrospective exhibition of Waters' acclaimed artwork, was recently shown at the Baltimore Museum of Art and the Wexner Center for the Arts in Columbus, Ohio. He is at work on a novel.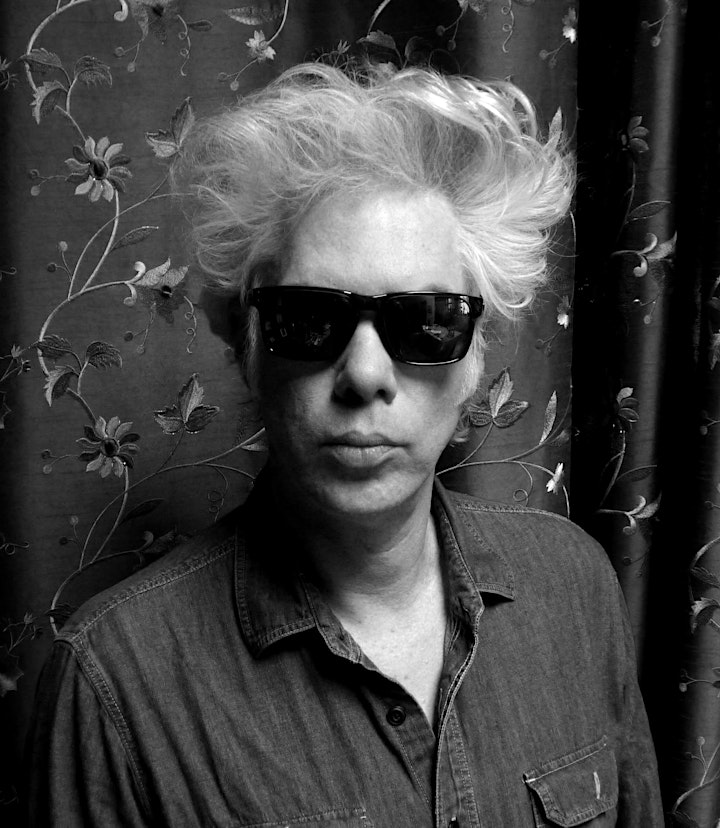 BIO:
Born in Akron, Ohio, Jim Jarmusch lives and works in New York. Films include Permanent Vacation (1980), Stranger than Paradise (1984), Down by Law (1986), Mystery Train (1989), Night on Earth (1991), Dead Man (1995), Year of the Horse (1997), Ghost Dog: The Way of the Samurai (1999), Coffee and Cigarettes (2003), Broken Flowers (2005), The Limits of Control (2009), Only Lovers Left Alive (2013), Paterson (2016), Gimme Danger (2016), The Dead Don't Die (2019), and the short film "Int. Trailer. Night." (2002).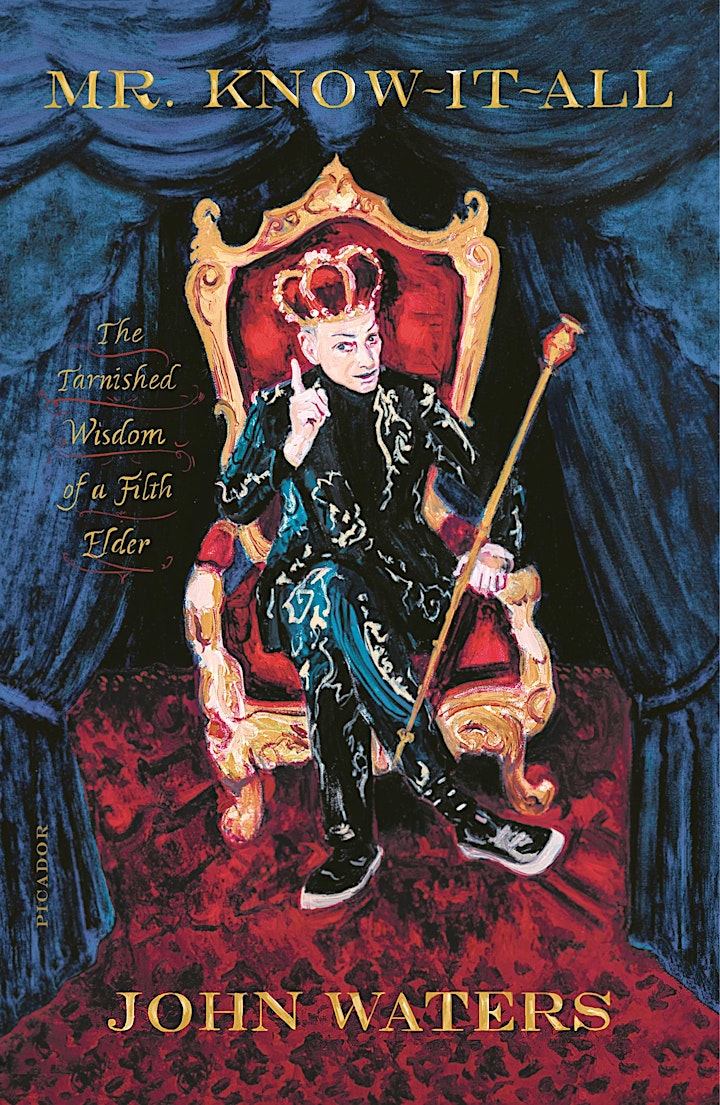 (1) General Admission + (1) paperback copy of Mr. Know-It-All ($23)
**A link to the Live Stream will be sent to your inbox at 2pm EST on the day of the event!
**Note: There will not be a recording of this program, so if you cannot attend or miss the broadcast, there will not be another chance to view this event. Please be aware that there will be no refunds for missing the broadcast.
**Your book should arrive within 7-14 days from the date of purchase. Due to the complications with shipping during the pandemic, delivery times can be difficult to estimate exactly, and we cannot accept international orders at this time. The first 300 tickets sold will receive a signed book-plate, sent to you separately for inclusion in your copy of Mr. Know-It-All.