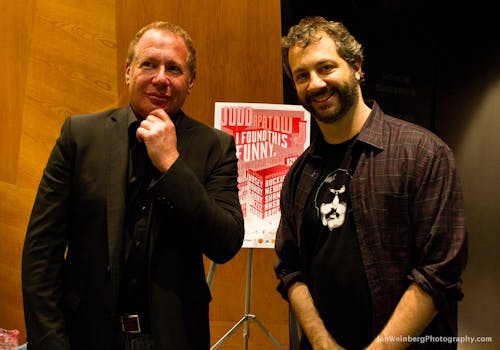 Presented by murmrr & Community Bookstore
Judd Apatow
David Duchovny
$45.00 - $60.00
Tickets At The Door
Murmrr Lit is proud to welcome Judd Apatow for the launch of his new book, It's Garry Shandling's Book, in conversation with David Duchovny.
Garry Shandling was a singular presence in the comedy world. His two hit shows, It's Garry Shandling's Show and The Larry Sanders Show, broke new ground, and his stand-up laid the foundation for a whole generation of comics. There's no one better to tell Shandling's story than Judd Apatow—Shandling gave Apatow one of his first jobs and remained his mentor for the rest of Shandling's life—and the book expands on Apatow's Emmy Award-winning HBO documentary, The Zen Diaries of Garry Shandling.
Here, Apatow has gathered journal entries, photographs, and essays for a close-up look at the artist who turned his gaze back onto the world of show business. Beyond his success, though, Shandling struggled with fame, the industry of art, and the childhood loss of his brother, which forever affected both his personal and professional lives. His diaries show Shandling to be self-aware and insightful, revealing a deep philosophical and spiritual side. Contributions by comedians and other leading lights of the industry, as well as people who grew up with Shandling, along with never-before-seen pieces of scripts and brilliant jokes that he never performed, shed new light on every facet of his life and work. This book is the final word on the lasting impact of the great Garry Shandling.
.
JUDD APATOW:
Judd Apatow is one of the most important comic minds of his generation. He wrote, directed and produced The 40-Year-Old Virgin (co-written with Steve Carell), Knocked Up, Funny People, and This Is 40; he directed and produced Trainwreck; and he produced The Big Sick, Superbad, Bridesmaids, and Anchorman, amongst others. Apatow was the executive producer of Freaks and Geeks and HBO's Girls and Crashing, created Undeclared, and co-created the Emmy Award-winning television program The Ben Stiller Show. He is the author of The New York Times Best Selling Sick in the Head and editor of the collection I Found This Funny. Judd Apatow lives in Los Angeles with his wife, Leslie Mann, and their two daughters, Maude and Iris.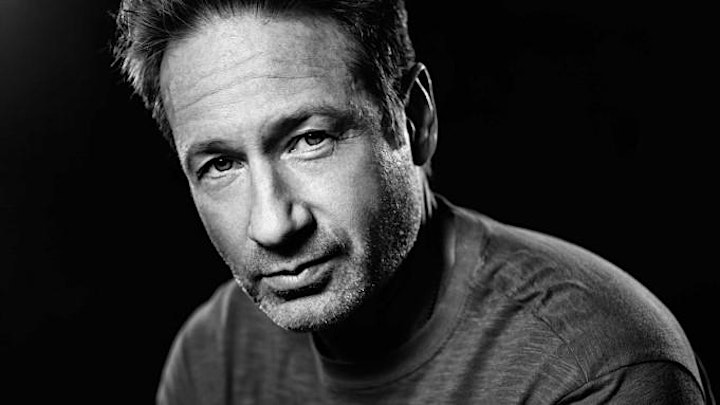 DAVID DUCHOVNY:
With an expansive list of film and television credits spanning more than 20 years, David Duchovny is a two-time winning and six-time nominated Golden Globe actor. He is best known for his starring roles as FBI Agent Fox Mulder in FOX's The X-Files and Hank Moody in Showtime's Californication. Along with his memorable performances, Duchovny is a prolific writer and director. He is a three-time published author and is developing his novel, Bucky F*cking Dent, into a film. Additionally, he will be starring in Blumhouse's The Craft, directed by Zoe Lister-Jones, this fall.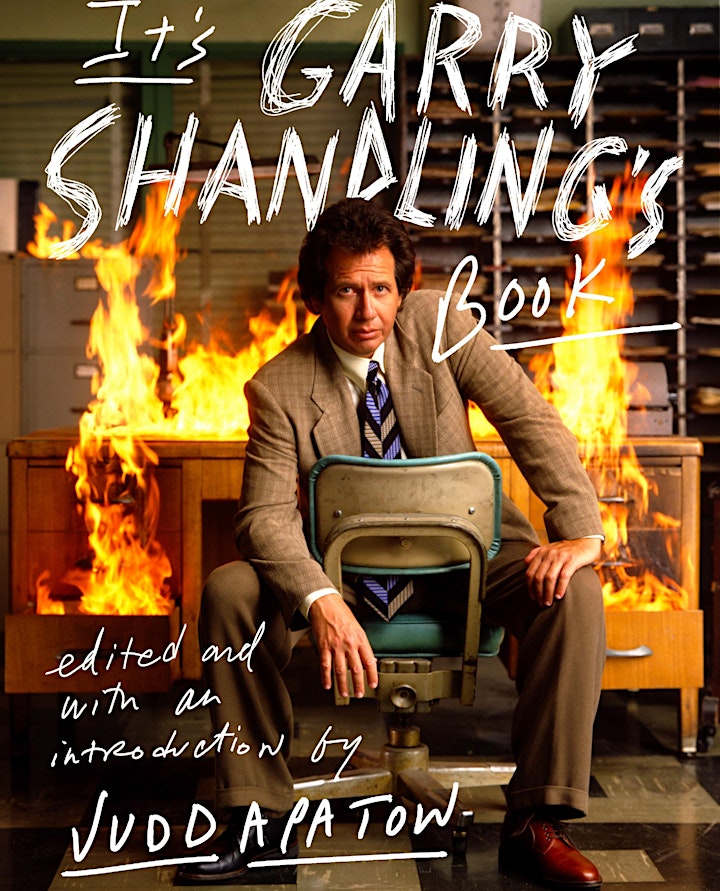 From Judd Apatow comes an intimate and fascinating portrait of his mentor, the legendary stand-up comic and star of The Larry Sanders Show.
"An affectionate portrait of a driven, introspective artist who had a hard time getting out of his own head. …Essential for Shandling fans and a good choice for readers interested in stand-up and comedy writing."—Kirkus Reviews
"A compulsively readable narrative of Shandling's evolution from sitcom writer to creator and star of The Larry Sanders Show… Shandling's determination to pursue authenticity through his work will appeal to comedy fans and mindfulness practitioners."—Library Journal
https://www.juddapatow.com/
VENUE ADDRESS:
MURMRR THEATRE
17 EASTERN PKWY
BROOKLYN, NY, 11238
VENUE INFORMATION:
Union Temple, one of Brooklyn's leading Reform Jewish synagogues, has been dedicated to enriching the cultural life of Brooklyn since it opened its doors in 1929. Union Temple is proud to host Murmrr's events as a continuation of this long-standing tradition. Proceeds from these events help support Union Temple's diverse and inclusive religious community.