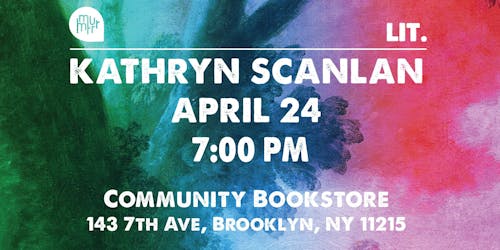 Kathryn Scanlan launches her debut short story collection: THE DOMINANT ANIMAL
In The Dominant Animal compression is key. Sentences have been relentlessly trimmed, tuned, and teased, rendering both their syntax and subjects wondrous and strange. A ferocious attention to rhythm and sound creates a thrum of excitability and distress. The nature of love is questioned at a golf course, a flower shop, an all-you-can-eat buffet. The clay head of a man is bought and displayed as a trophy. Interior life manifests on the physical plane, where characters—human and animal—eat and breathe, provoke and injure one another.
With exquisite control, Scanlan moves from expansive moods and fine afternoons to unease and violence—and also from deliberate and generative ambiguity to shocking, revelatory exactitude. Disturbances accrue as the collection progresses. How often the conclusions open—rather than tie—up. How they twist alertly. No mercy, a character says—and these stories are merciless and strange and absolutely masterful.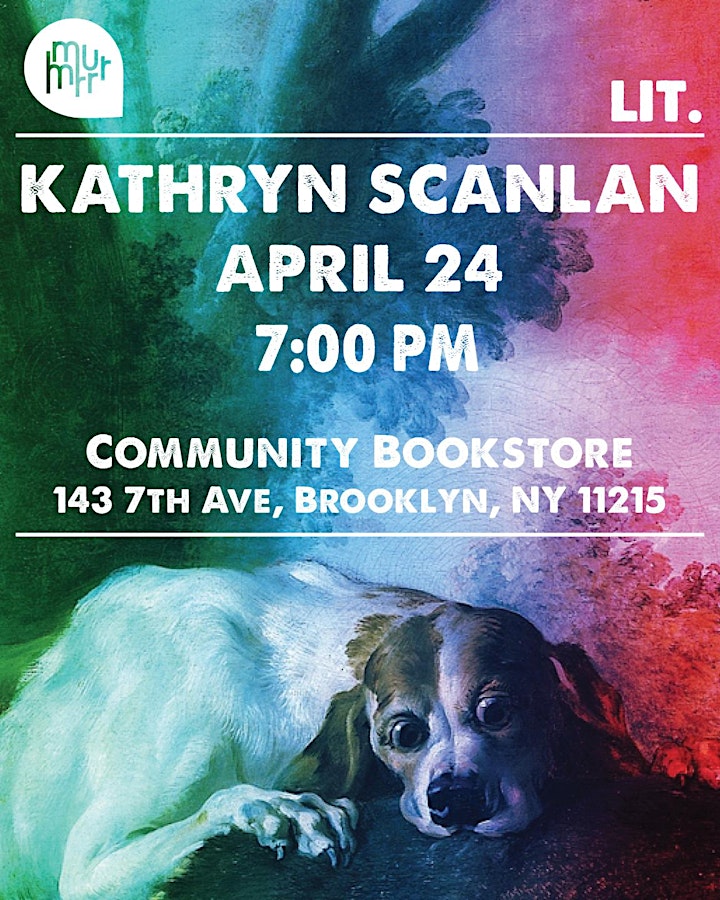 Kathryn Scanlan's work has appeared in NOON, Fence, Granta, and Egress. She lives in Los Angeles. Her first book Aug 9–Fog was published by MCD x FSG in 2019.
"Scanlan craftily makes the stuff of everyday life seem strange and rare in this collection . . . Scanlan has a knack for subtly bending the ordinary into the uncanny . . . Reading Scanlan is akin to looking at two 'spot the difference' images, but not knowing what, exactly, is off. This is a delightful, mischievous, and mysterious collection that's perfect for fans of Lydia Davis and Mary Ruefle."
—Publishers Weekly (starred review)
"Kathryn Scanlan comes to us as an oracle when we have never before been so desperately in need. The truths of our human affliction divulged in these icily precise, immaculately impolite, genius-spooked stories will undo you for your own good."
—Gary Lutz, author of Stories in the Worst Way
"Kathryn Scanlan whittles sentences into weapons. The stories in The Dominant Animal are not cuddly; the dog jaws the baby like a bone; and humans, just as easily, gnaw at animals and other humans. Just as easily, the stories turn into poems, the wind blows through them and 'scatter' us."
—Christine Schutt, author of Pure Hollywood
"Kathryn Scanlan's The Dominant Animal is a collection full of bright, weird, funny, bizarre yet familiar vignettes, each casting its own shadow. With equal parts unease and delight, I felt as if I were wandering through strangers' homes, seeing their private faces, listening in on their hushed or clipped or pleading conversations. This is a book that pretends to be unassuming only to explode in your hands."
VENUE ADDRESS:
MURMRR THEATRE
17 EASTERN PKWY
BROOKLYN, NY, 11238
VENUE INFORMATION:
Union Temple, one of Brooklyn's leading Reform Jewish synagogues, has been dedicated to enriching the cultural life of Brooklyn since it opened its doors in 1929. Union Temple is proud to host Murmrr's events as a continuation of this long-standing tradition. Proceeds from these events help support Union Temple's diverse and inclusive religious community.