Presented by murmrr & Community Bookstore
Lili Reinhart
Murmrr Lit is proud to welcome Lili Reinhart for the release of her debut poetry collection, Swimming Lessons, in conversation w/ Cleo Wade.
Murmrr Lit is proud to welcome Lili Reinhart for the release of her debut poetry collection, Swimming Lessons, in conversation with Cleo Wade. The first 500 ticket holders will receive a signed bookplate shipped separately.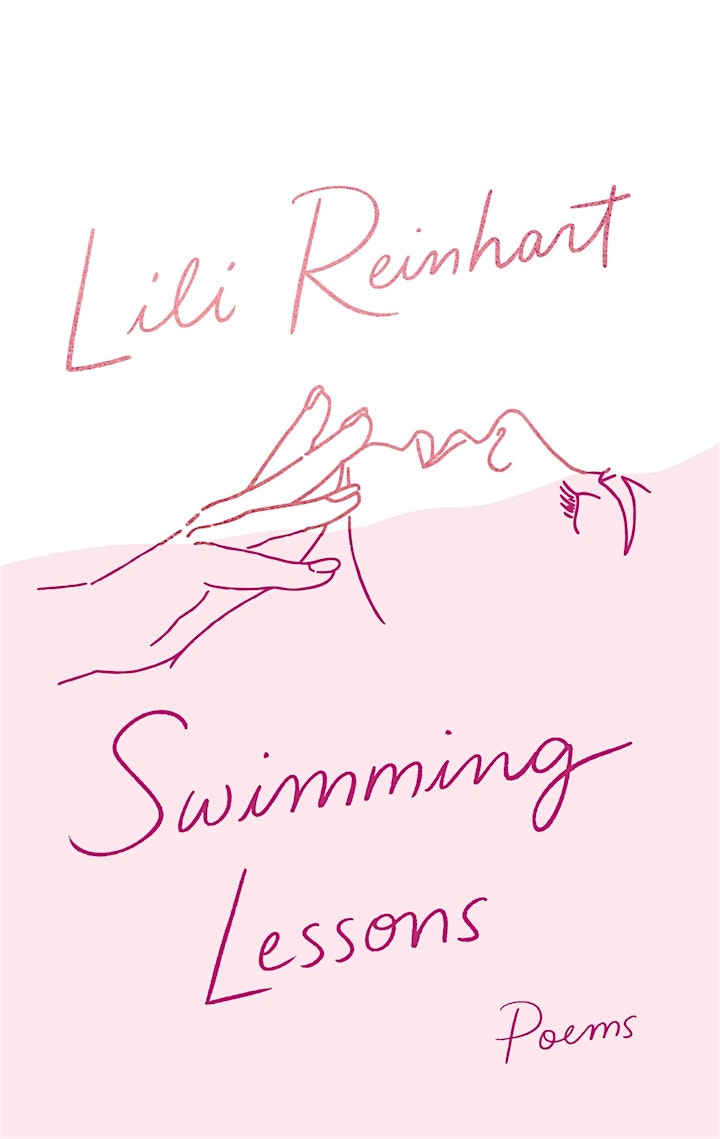 Lili's trademark honesty, optimism, and unique perspective are evident in her first poetry collection, Swimming Lessons.
ABOUT THE BOOK
Swimming Lessons explores the euphoric beginnings of young love, battling anxiety and depression in the face of fame, and the inevitable heartbreak that stems from passion. Relatable yet deeply intimate, provocative yet comforting, bite-sized yet profound, Lili's poems reflect her trademark honesty and unique perspective.
Accompanied by striking and evocative illustrations, Swimming Lessons reveals the depths of female experience, and is the work of a storyteller who is coming into her own.
"She's a breath of fresh air...showing every one of her millions of fans that it's OK to be who you are. In fact, it's the only way."- ASOS
LILI REINHART is an actor and advocate for mental health awareness. Swimming Lessons is her first collection of poetry.
CLEO WADE is a friend, community builder, and the author of the bestselling books, Heart Talk: Poetic Wisdom for a Better Life and Where to Begin: A small book your power to create big change. She has been called the poet of her generation by Time Magazine and one of the 100 most creative people in business by Fast Company. Cleo sits on the board of The Lower East Side Girls Club, the National Black Theatre in Harlem, the Women's Prison Association. When Cleo is not at home in California with her partner, Simon Kinberg, and their daughter, Memphis, she can be found traveling around the country on her sold-out book tours, which have become a safe space to laugh, cry, hug, and offer support to fellow readers.
IMPORTANT INFORMATION
This is a US-based event ONLY. All ticket holders must provide a US mailing address to receive the book. Please keep this in mind before purchasing a ticket. Due to complications around shipping during the pandemic, delays can be common. Please allow up to 3-4 weeks for delivery. There will be no refunds for missing the live event.All tickets include the cost of shipping to domestic US addresses ONLY.
We expect all participants to maintain an atmosphere of respect and fairness. Anyone who violates this standard of behavior, including engaging in any form of harassment, or otherwise disrupts the event, may, at the discretion of the organizers, be immediately removed. Participants removed as a result of their behavior will not receive any refund.
When the show's about to start, the link to join will appear on your ticket, or you can access the stream link that we'll email you on the day.