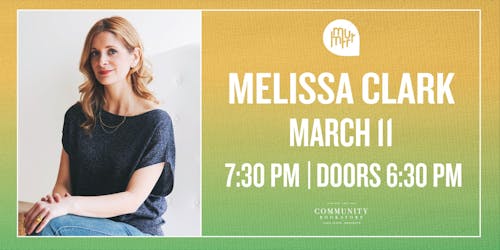 Murmrr Lit welcomes Melissa Clark for the launch of her new cookbook Dinner in French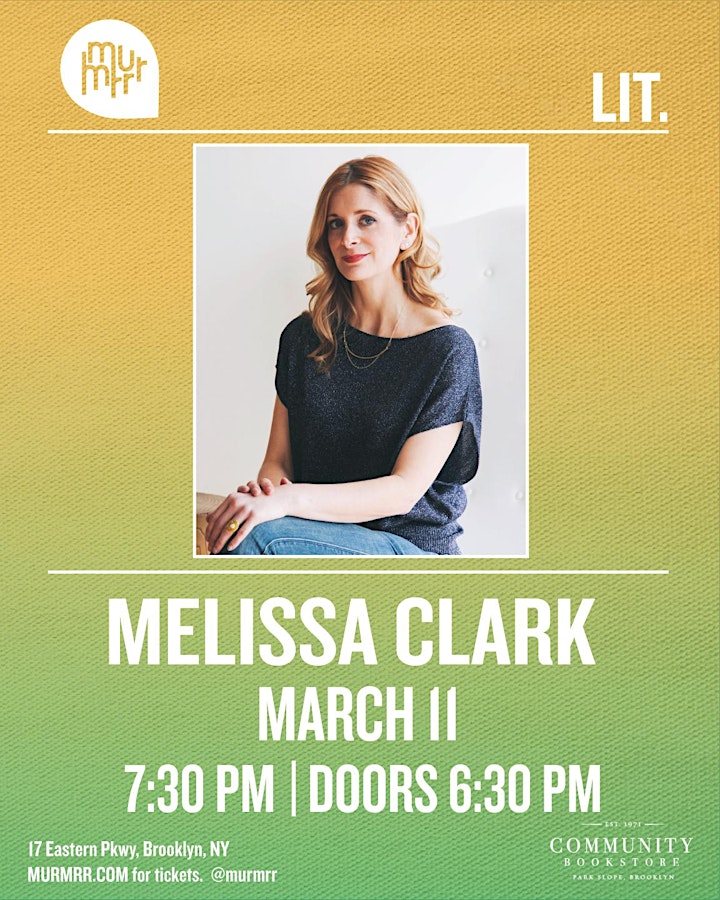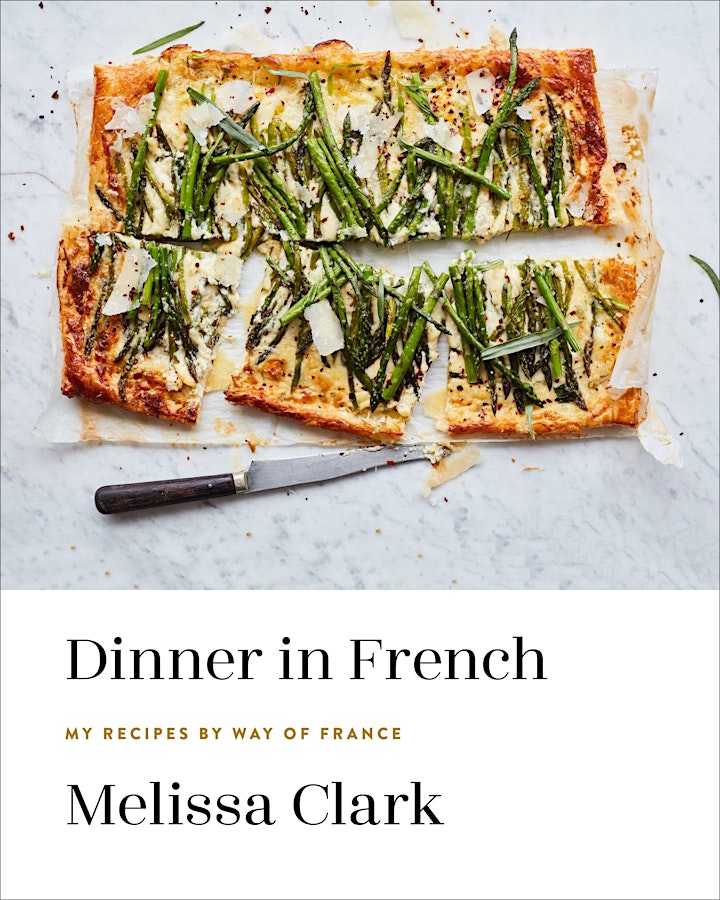 About Dinner in French:
Just as Julia Child brought French cooking to twentieth-century America, so now Melissa Clark brings French cooking into the twenty-first century. She first fell in love with France and French food as a child; her parents spent their August vacations traversing the country in search of the best meals with Melissa and her sister in tow. Near to her heart, France is where Melissa's family learned to cook and eat. And as her own culinary identity blossomed, so too did her understanding of why French food is beloved by Americans.
Now Melissa, one of the nation's favorite food writers, marries the French food she loves with the weeknight friendly techniques and ingredients she relies on in her Brooklyn kitchen. In Dinner in French, you will find a Ratatouille Sheet-pan Chicken; a Tahini Omelet that marries traditional and modern; a golden and puffy Cornmeal and Harissa Soufflé that resembles a southern spoon bread. New classics include Roasted Tarragon Chicken with Crispy Mushrooms, Scalloped Potato Gratin, and Apricot Tarte Tatin.
BIOS:
Melissa Clark is the author of Dinner, Dinner in an Instant, and Comfort in an Instant and is a staff writer for the New York Times Food section, where she writes their wildly popular food column, "A Good Appetite." The winner of multiple James Beard and IACP awards, Melissa is the host of the "Weeknight Kitchen" podcast on NPR's The Splendid Table. Melissa earned an MFA in writing from Columbia, and her work has been selected for the Best American Food Writing. She lives in Brooklyn with her husband and daughter.
Tickets:
(1) General Admission + (1) copy of Dinner in French + (1) copy of Drinking French ($65)
(1) General Admission + (1) copy oft Dinner in French ($42)
(1) General Admission + (1) copy of Drinking French ($35)
(1) General Admission ($15)
VENUE ADDRESS:
MURMRR THEATRE
17 EASTERN PKWY
BROOKLYN, NY, 11238
VENUE INFORMATION:
Union Temple, one of Brooklyn's leading Reform Jewish synagogues, has been dedicated to enriching the cultural life of Brooklyn since it opened its doors in 1929. Union Temple is proud to host Murmrr's events as a continuation of this long-standing tradition. Proceeds from these events help support Union Temple's diverse and inclusive religious community.