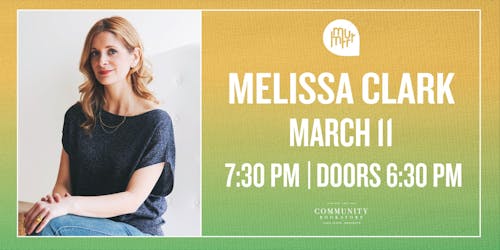 Presented by Murmrr & Community Bookstore
Melissa Clark
$15.00 - $42.00
Tickets At The Door
Murmrr Lit welcomes Melissa Clark for the launch of her new cookbook Dinner in French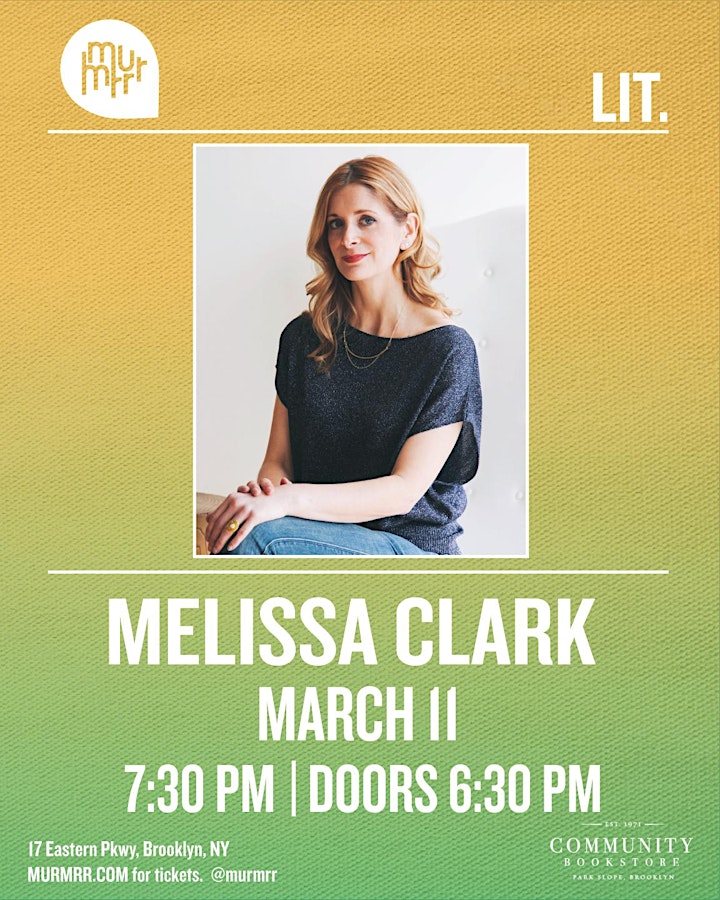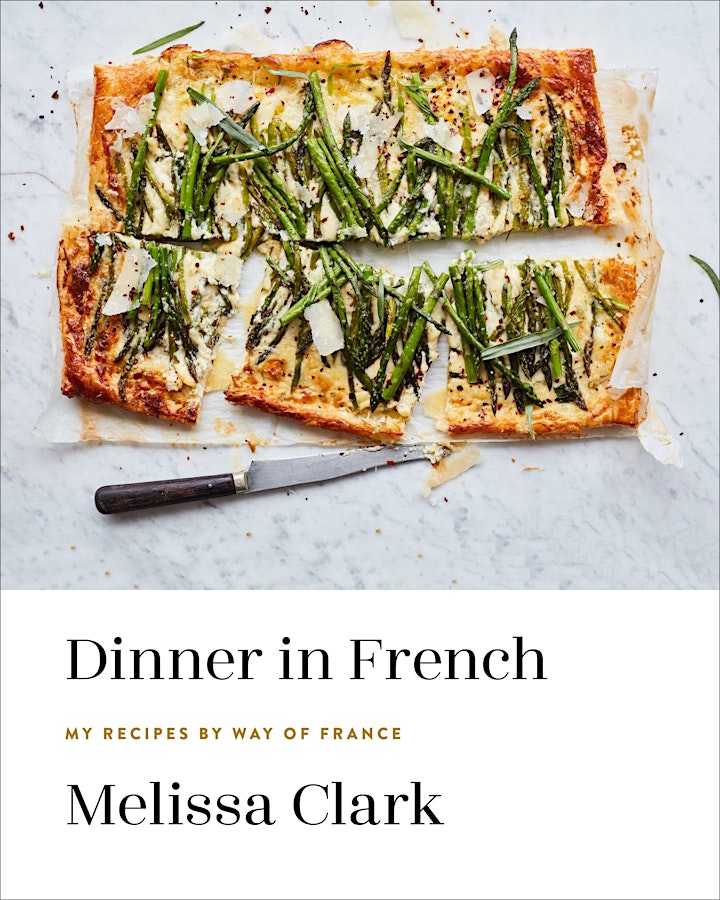 About Dinner in French:
Just as Julia Child brought French cooking to twentieth-century America, so now Melissa Clark brings French cooking into the twenty-first century. She first fell in love with France and French food as a child; her parents spent their August vacations traversing the country in search of the best meals with Melissa and her sister in tow. Near to her heart, France is where Melissa's family learned to cook and eat. And as her own culinary identity blossomed, so too did her understanding of why French food is beloved by Americans.
Now Melissa, one of the nation's favorite food writers, marries the French food she loves with the weeknight friendly techniques and ingredients she relies on in her Brooklyn kitchen. In Dinner in French, you will find a Ratatouille Sheet-pan Chicken; a Tahini Omelet that marries traditional and modern; a golden and puffy Cornmeal and Harissa Soufflé that resembles a southern spoon bread. New classics include Roasted Tarragon Chicken with Crispy Mushrooms, Scalloped Potato Gratin, and Apricot Tarte Tatin.
BIOS:
Melissa Clark is the author of Dinner, Dinner in an Instant, and Comfort in an Instant and is a staff writer for the New York Times Food section, where she writes their wildly popular food column, "A Good Appetite." The winner of multiple James Beard and IACP awards, Melissa is the host of the "Weeknight Kitchen" podcast on NPR's The Splendid Table. Melissa earned an MFA in writing from Columbia, and her work has been selected for the Best American Food Writing. She lives in Brooklyn with her husband and daughter.
Tickets:
(1) General Admission + (1) copy of Dinner in French ($42)
(1) General Admission + (1) copy of Bringing it Home ($37)
(1) General Admission ($15)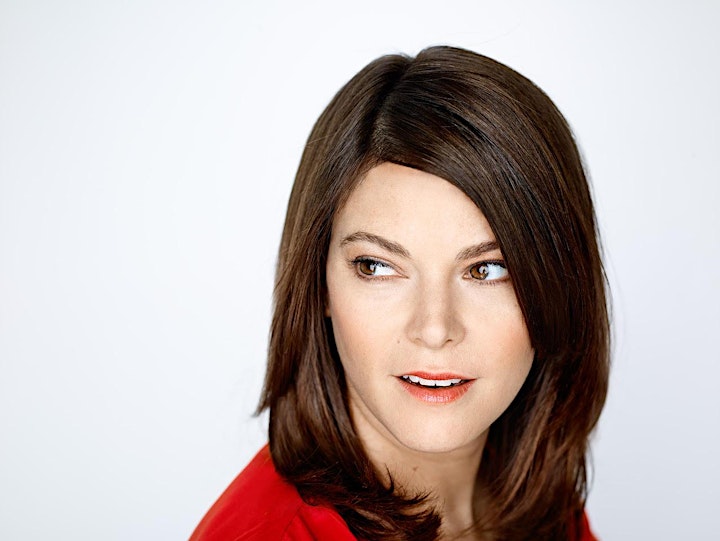 Gail Simmons is a trained culinary expert, food writer, and dynamic television personality. Since the show's inception in 2006, she has lent her extensive expertise as permanent judge on BRAVO's Emmy-winning series Top Chef, which premieres its 17th season on March 19. For 15 years, Simmons was the Special Projects Director at Food & Wine magazine. She makes frequent television appearances on Today, Good Morning America, The Dish on Oz and The Talk, and has been featured in New York magazine, Travel + Leisure, GQ, and People, among others. Her first book, a memoir titled Talking with My Mouth Full: My Life as a Professional Eater, was published in 2012, and her first cookbook, Bringing It Home: Favorite Recipes from a Life of Adventurous Eating, was released by Grand Central Publishing in October 2017 and nominated for an IACP award for Best General Cookbook. In February 2013, Gail was appointed Entrepreneur-in-Residence at Babson College, a mentoring role where she works with student entrepreneurs, helping them develop food-related social enterprises. In April 2016, she received the Award of Excellence by Spoons Across America, a non-profit organization dedicated to educating children about the benefits of healthy eating. She is an active board member and supporter of City Harvest, Hot Bread Kitchen, Common Threads, and the Institute of Culinary Education. She currently lives in Brooklyn with her husband, Jeremy and their two children, Dahlia and Kole.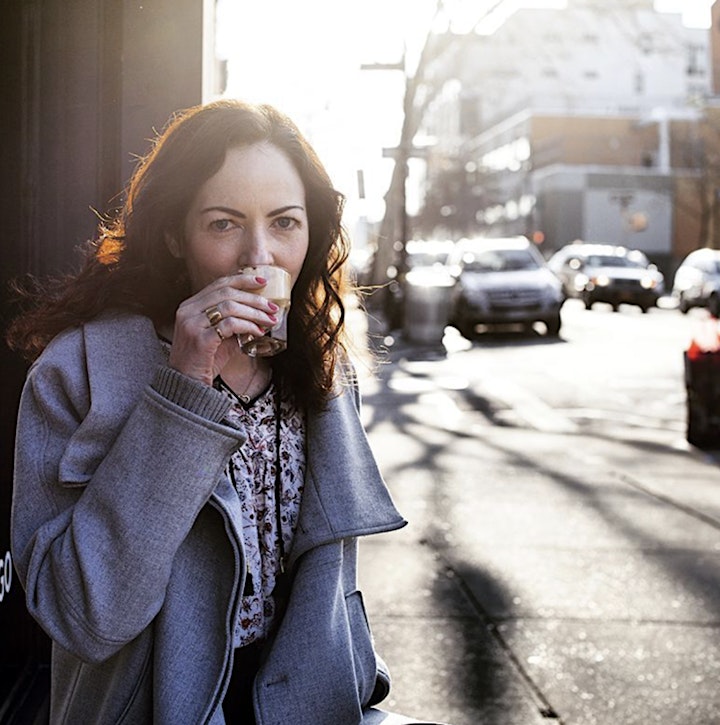 Kerry Diamond is the editorial director of Cherry Bombe, host of the Radio Cherry Bombe podcast, and owner of the Smith Canteen coffee shop in Carroll Gardens. Previously, Diamond worked for Lancome and Coach, and was an editor at Yahoo Food, Harper's Bazaar, and Women's Wear Daily. She lives in Brooklyn with her rescue cat Dusty. #adoptdontshop