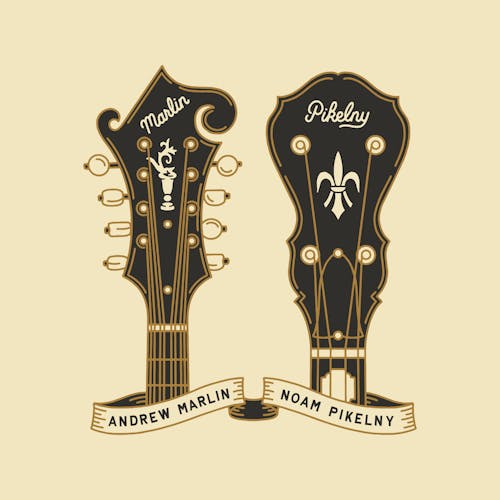 Andrew Marlin (of Mandolin Orange) and Noam Pikelny (of Punch Brothers) at murmrr ballroom!
Andrew Marlin & Noam Pikelny have been crossing paths for years as members of Mandolin Orange & Punch Brothers, respectively. Until now, their collaboration hasn't gone beyond informally picking tunes and singing songs in stolen moments backstage at festivals. Fueled by mutual admiration, Marlin & Pikelny have joined forces to explore and expand upon their shared musical roots and interests. The result is an intimate duo concert in which audiences have the opportunity to experience this new musical partnership at a unique and formative moment.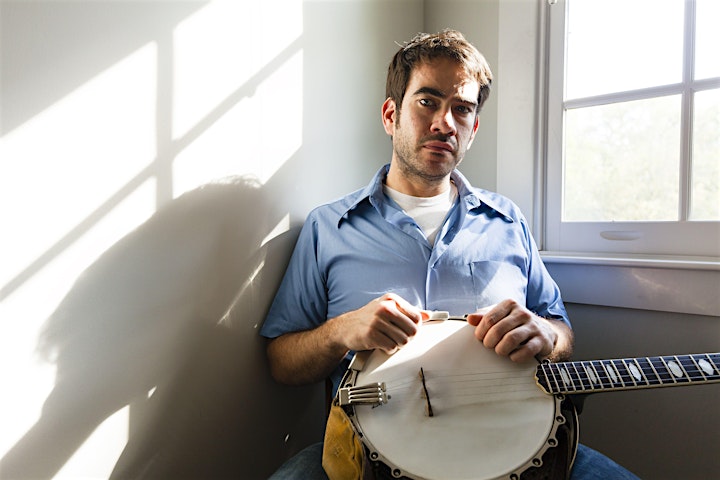 NOAM PIKELNY has emerged as the preeminent banjoist of his generation. He is a founding member of the Grammy-winning Punch Brothers and was awarded the first annual Steve Martin Prize for Excellence in Banjo and Bluegrass in 2010 in addition to IBMA's Banjo Player of the year in 2014 and 2017. Universal Favorite (Rounder Records, 2017) is the fourth record Noam Pikelny has released under his own name, but it's truly his solo debut. His previous solo efforts—including 2014's landmark Noam Pikelny Plays Kenny Baker Plays Bill Monroe—were full-band affairs that revealed his abilities as a dynamic bandleader while reinforcing his reputation as an inventive accompanist – with both albums receiving Grammy nominations. Universal Favorite features only the man himself, playing lovely originals and covers that showcase his unique approach to the instrument and compositional flair. He recorded them live in the studio without accompaniment, coaxing a wide array of sounds and colors out of his instruments, embracing the challenges and exploring the new possibilities of the solo setting. And, for the first time in his career, Pikelny even sings. It turns out he has a striking deadpan baritone that conveys humor and melancholy in equal measure. This album, he says, is "is the most personal statement I've put forward. The setting couldn't be more stark and I think it lays bare my musical core. Most importantly, it's an incredibly honest solo album, in that there are honestly no other people on this record other than me."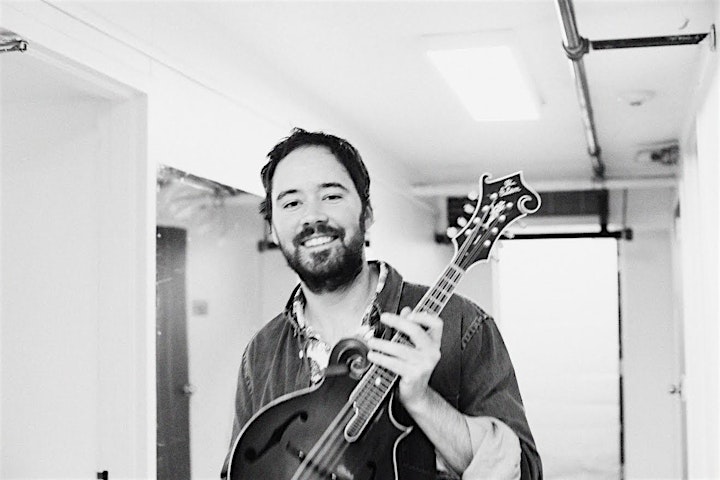 Andrew Marlin You may be familiar with Andrew from his involvement with Chapel Hill, NC duo Mandolin Orange. As the songwriter for the band, Andrew has become known as a gifted lyricist, producing powerful yet subtle, thoughtfully crafted songs. With Mandolin Orange, Andrew has toured the world, gracing famous stages including the Ryman Auditorium, Red Rocks Amphitheatre, and Newport Folk Festival, to name just a few. Buried In a Cape, Andrew's first solo project, was released September 14, 2018. The album is a collection of his instrumental work. He wrote the songs on and off the road, and the recording session was scheduled on a whim at the Butcher Shoppe in Nashville, TN with Eli West (guitar, banjo), Christian Sedelmyer (fiddle), and Clint Mullican (bass). The compositions highlight Andrew's skills as an instrumentalist, while showcasing that his writing skills are not confined to poignant lyricism. With Buried In a Cape, Andrew follows in the footsteps of his previous accolades. The Mandolin Cafe said "Marlin joins his heroes as a mandolinist of note, and a talent for the ages," while Red Line Roots praised the album saying "Buried In a Cape is (in my opinion) the best record to be released in 2018. For those of you who are already fans of instrumental music, this will be your go to for years to come. For those who are not fans of instrumental music, listen to this album and then I'll say 'welcome to the club'."
VENUE ADDRESS:
MURMRR THEATRE
17 EASTERN PKWY
BROOKLYN, NY, 11238
VENUE INFORMATION:
Union Temple, one of Brooklyn's leading Reform Jewish synagogues, has been dedicated to enriching the cultural life of Brooklyn since it opened its doors in 1929. Union Temple is proud to host Murmrr's events as a continuation of this long-standing tradition. Proceeds from these events help support Union Temple's diverse and inclusive religious community.