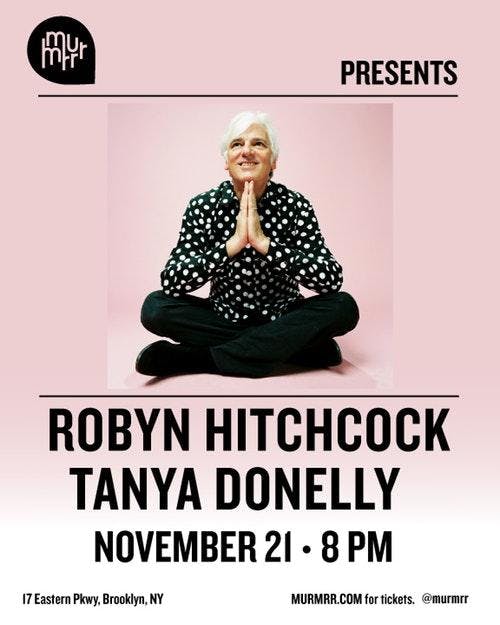 Robyn Hitchcock and Tanya Donelly perform at Murmrr Theatre!
ROBYN HITCHCOCK
English singer-songwriter and guitarist born March 3, 1953 in Paddington, London.
TANYA DONELLY
Born July 14, 1966 in Newport, Rhode Island
Tanya Donelly is a Boston-based singer songwriter and guitarist, and founding member of Throwing Muses and The Breeders. She was also the singer and songwriter in the twice Grammy-nominated band Belly in the early '90s. As a solo artist she has released 5 albums (so far) under her name. Tanya lives with her husband/musical partner), two daughters, an old cat, and a young dog in Massachusetts.