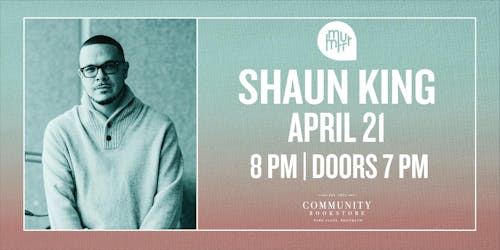 Murmrr Lit is proud to welcome Shaun King for the launch of his new book, Make Change.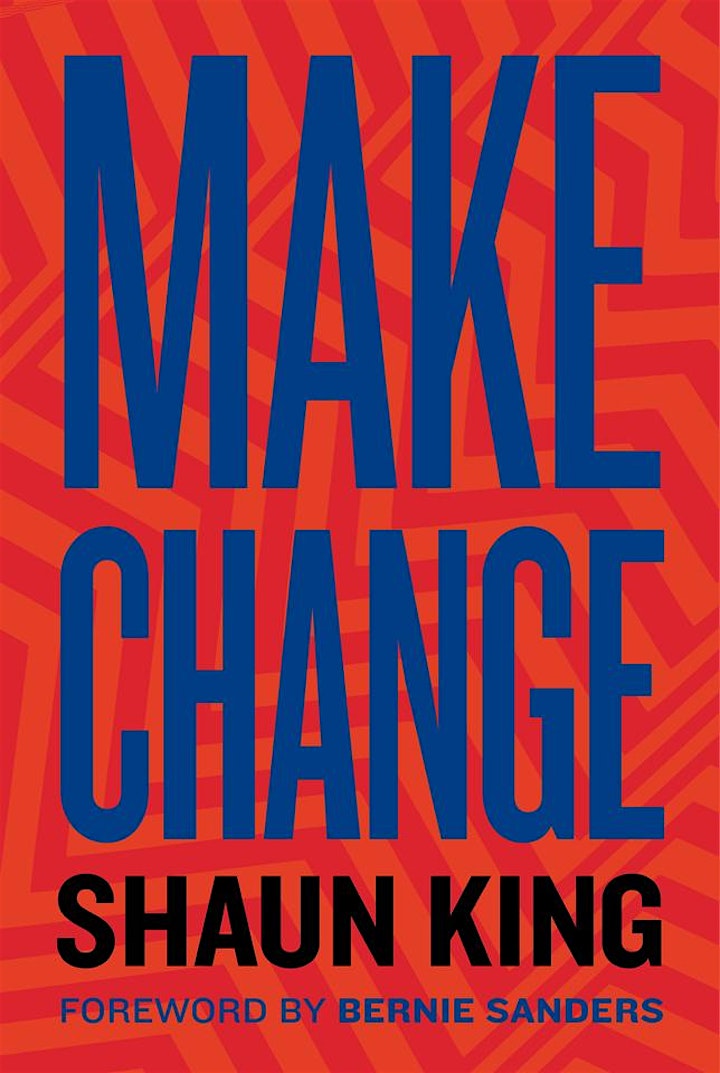 Activist Shaun King shares his story, reflecting on the events that made him one of the most prominent social justice leaders of our time, and lays out a clear action plan for you to join the fight.
As a leader of the Black Lives Matter movement, Shaun King has become one of the most recognizable and powerful voices on the front lines of civil rights in our time. He is committed to reforming the justice system and immigration policy, and counts Colin Kaepernick and Cory Booker as friends and allies in his mission to make America a more equitable place. Throughout his wide-ranging activism, King's commentary remains rooted in both exhaustive research and abundant passion. In Make Change, King offers an inspiring look at the moments that have shaped his life and considers the ways social movements can grow and evolve in this hyper-connected era. He shares stories from his efforts leading the Raise the Age campaign, his work with a team of citizen journalists to identify the neo-Nazis in the Charlottesville riots, while providing a roadmap for how to stay sane, safe, and motivated, even in the worst of political climates. By turns infuriating, inspiring, and educational, Make Change, will resonate with those who believe that America can-and must-do better.
Shaun King was recently named by Time Magazine as one of the 25 most important people in the world online. He is Co-Founder of Real Justice and The Action PAC. Previously he was the Senior Justice Writer for the New York Daily News, a Senior Columnist for The Intercept, and Writer in Residence at Harvard Law School. King served as a pastor, teacher, and motivational speaker in Atlanta's juvenile justice system. In 2019, King launched the media platform The North Star, as well as the popular news podcast The Breakdown. He lives in Brooklyn with his family.
VENUE ADDRESS:
MURMRR THEATRE
17 EASTERN PKWY
BROOKLYN, NY, 11238
VENUE INFORMATION:
Union Temple, one of Brooklyn's leading Reform Jewish synagogues, has been dedicated to enriching the cultural life of Brooklyn since it opened its doors in 1929. Union Temple is proud to host Murmrr's events as a continuation of this long-standing tradition. Proceeds from these events help support Union Temple's diverse and inclusive religious community.