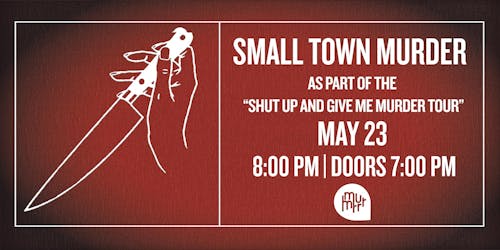 Murmrr is proud to present the Small Town Murder podcast as part of The Shut Up And Give Me Murder Tour.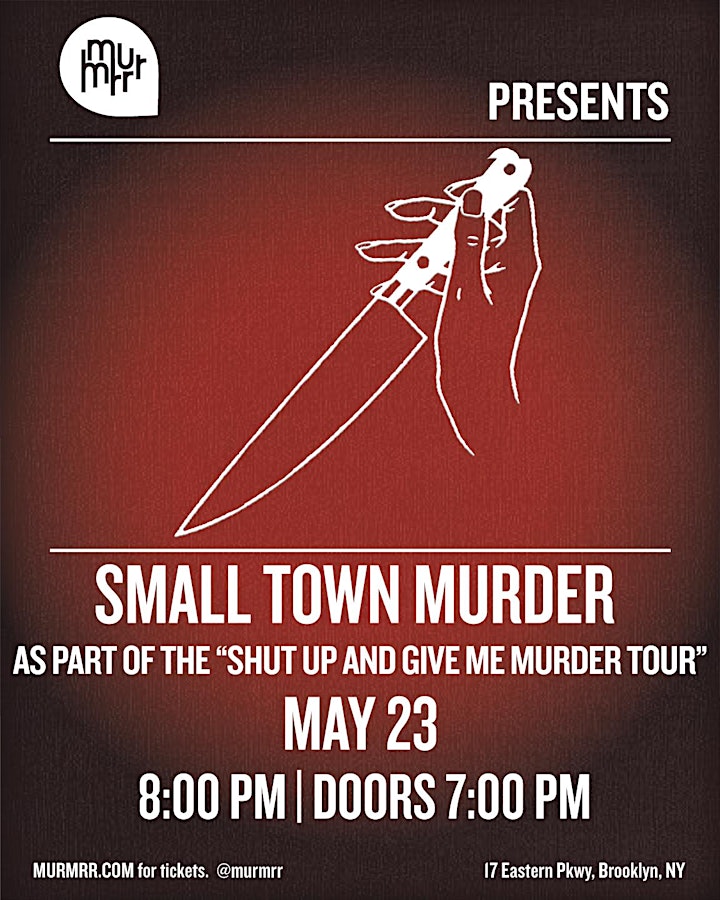 Bio:
Comedians James Pietragallo and Jimmie Whisman are taking their hit podcast, Small Town Murder, back on the road! Each week, they look at a small town, what makes it tick, and a murder that took place there. In depth research, horrible tragedy, and the hosts' comedic spin on the whole thing. Shut up, and give me murder!!
VENUE ADDRESS:
MURMRR THEATRE
17 EASTERN PKWY
BROOKLYN, NY, 11238
VENUE INFORMATION:
Union Temple, one of Brooklyn's leading Reform Jewish synagogues, has been dedicated to enriching the cultural life of Brooklyn since it opened its doors in 1929. Union Temple is proud to host Murmrr's events as a continuation of this long-standing tradition. Proceeds from these events help support Union Temple's diverse and inclusive religious community.