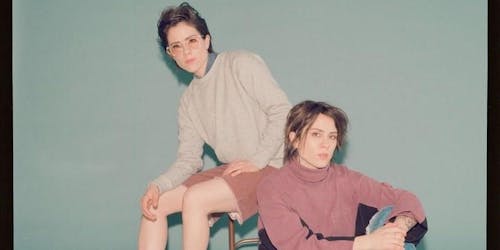 The Bowery Presents Tegan and Sara "Hey, I'm Just Like You" Fall Tour 2019 @ Murmrr Theatre
The Hey, I'm Just Like You Tour will feature Tegan and Sara alone on stage in a multi-dimensional show unlike anything they have ever done. Reading and reliving stories from their new memoir High School, performing songs from their new album Hey, I'm Just Like You along with T&S classics, and combing through archive video footage from their teenage years – this show promises a transcendent night that will both entertain and inspire.
To celebrate the release of Tegan and Sara's memoir, High School, all tickets to this special performance will include a copy of the book, to be claimed at the venue the night of the show.
*Please retain ticket stub/confirmation for book redemption at venue, night of show.