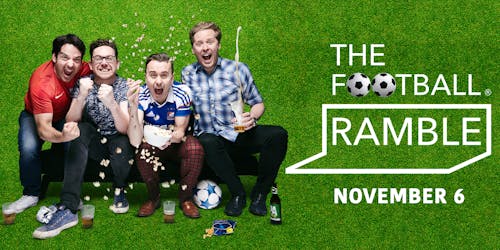 Presented by WestBeth Entertainment
The Football Ramble Live
$30.00
Tickets At The Door
The Football Ramble is going global! Join the gang as they bring their chart-topping podcast to life in a multimedia extravaganza.
Expect all your favorites from the show as they cast an eye over the best - and most ridiculous - moments from the footballing circus. It's a football show, but not as you know it...
Unassumingly created around a kitchen table in England in 2007, The Football Ramble podcast began as a refreshing new voice in football (soccer) and has since achieved award-winning, legendary status. Having established itself as the essential, independent voice of football (soccer) punditry, the podcast is now downloaded over twelve million times a year.
Within two years, the show that began in a kitchen had reached number 1 on the iTunes sports podcast chart, reigning over broadcasts from outlets such as The Guardian and the BBC. The Football Ramble has devout fans around the world; it is syndicated on SiriusXM in the U.S
Transformed into a multimedia extravaganza stage show, The Football Ramble has already performed to sell-out crowds throughout the UK and Ireland.
'The Ramble is the conversation you'd have with your friends about football. If your friends were witty, dysfunctional obsessives' BBC 5Live
'The go-to podcast for the discerning fan' The Times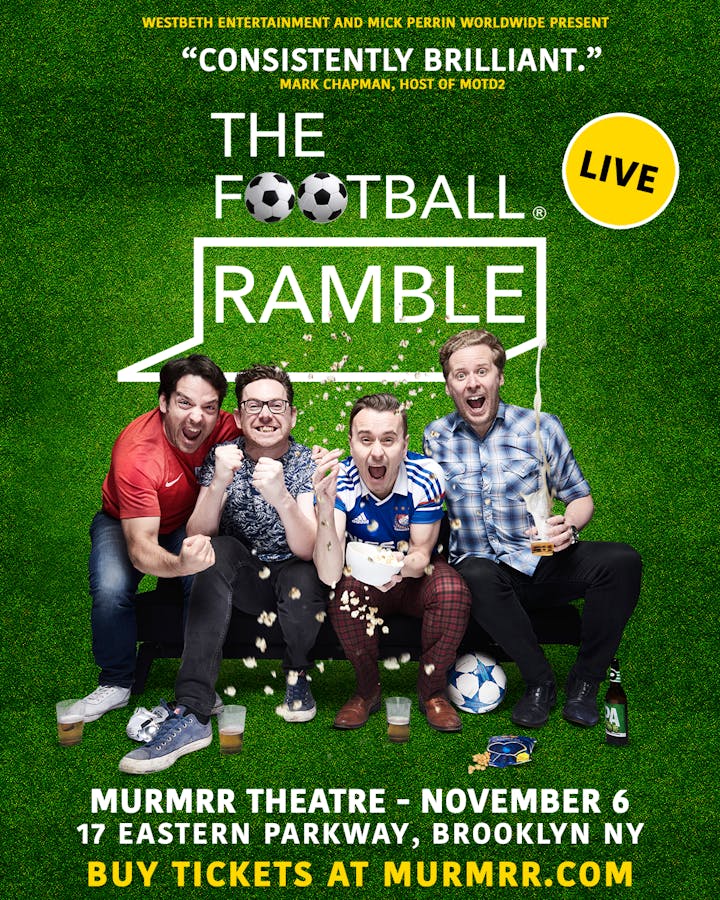 Venue Information:
Murmrr Theatre
17 Eastern Pkwy
Brooklyn, NY, 11238