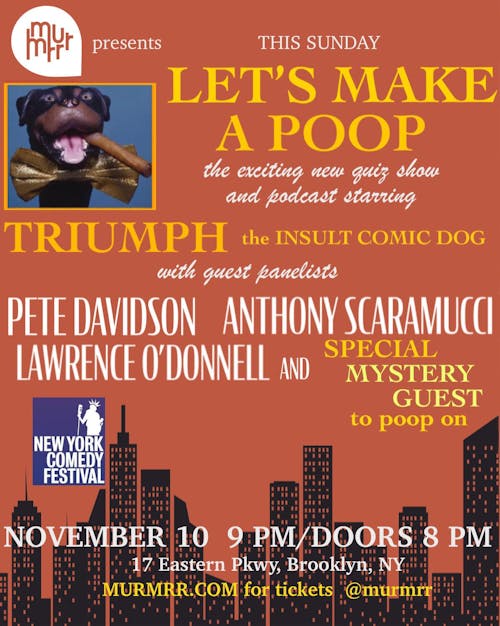 Presented by murmrr & NY Comedy Festival
Triumph The Insult Comic Dog
Pete Davidson, Lawrence O'Donnell, Anthony Scaramucci, Mystery Guest
$25.00
Tickets At The Door
Triumph the Insult Comic Dog at murmrr ballroom!
Triumph the Insult Comic Dog of Conan fame hosts his own insult-packed game show, with celebrity panelists playing for charity and humiliation!
Featuring: Pete Davidson, Anthony Scaramucci, Lawrence O'Donnell, plus a mystery guest!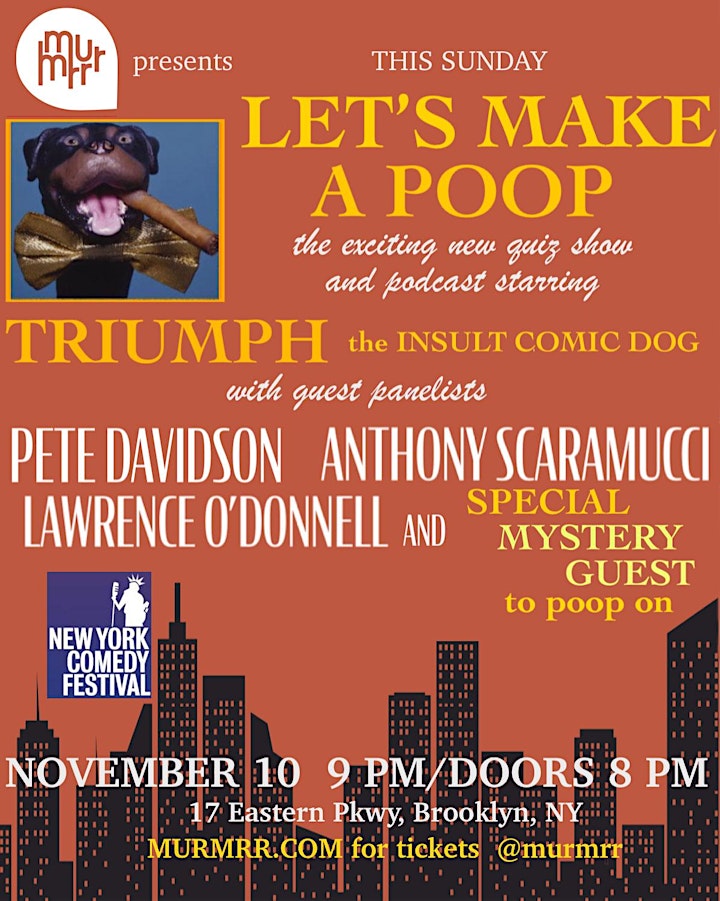 VENUE ADDRESS:
MURMRR THEATRE
17 EASTERN PKWY
BROOKLYN, NY, 11238
VENUE INFORMATION:
Union Temple, one of Brooklyn's leading Reform Jewish synagogues, has been dedicated to enriching the cultural life of Brooklyn since it opened its doors in 1929. Union Temple is proud to host Murmrr's events as a continuation of this long-standing tradition. Proceeds from these events help support Union Temple's diverse and inclusive religious community.