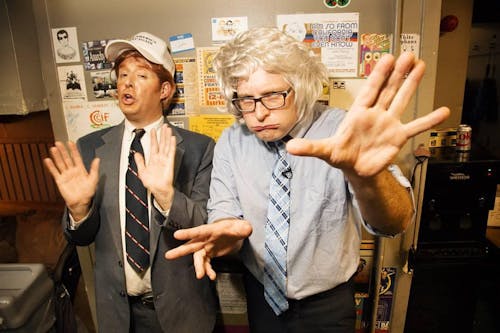 Presented by New Media Touring
Trump Vs. Bernie
Anthony Atamanuik
James Adomian
$30.00
Tickets At The Door
New Media Touring Welcomes Trump Vs. Bernie with Anthony Atamanuik & James Adomian.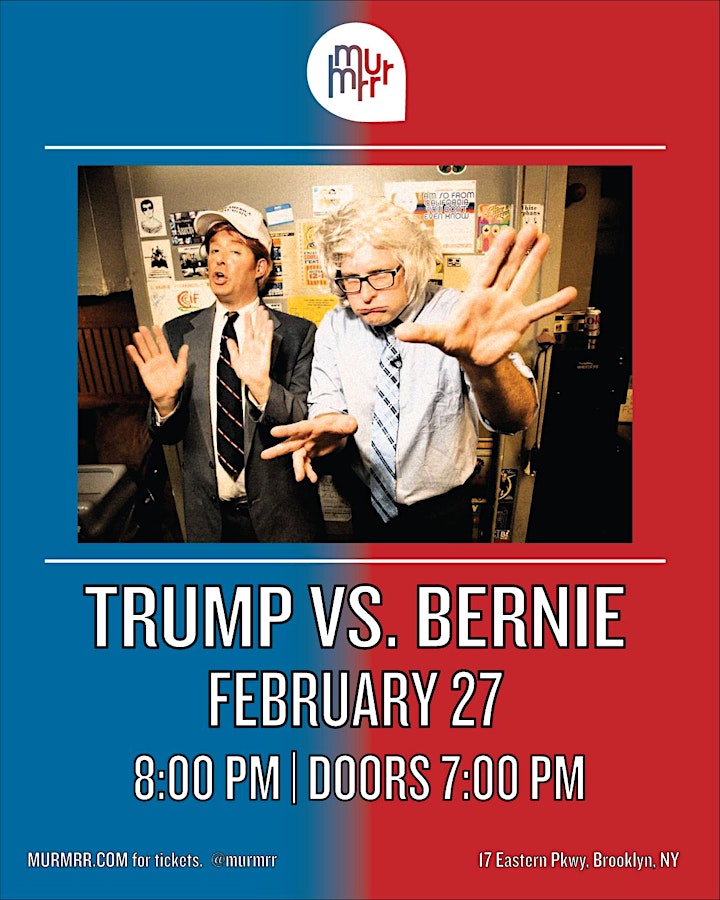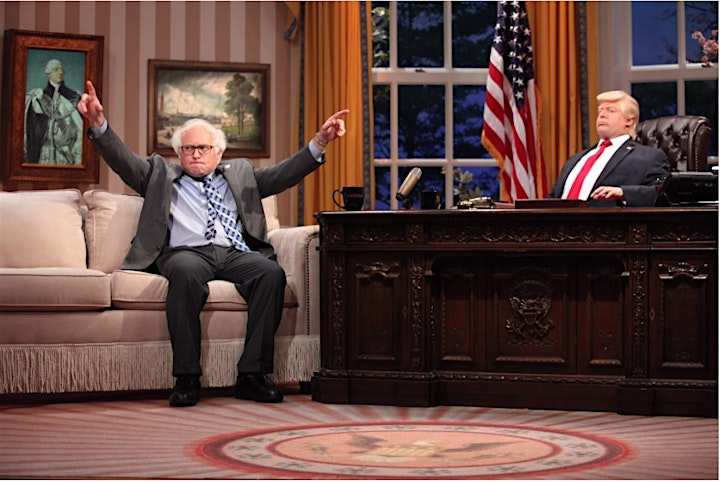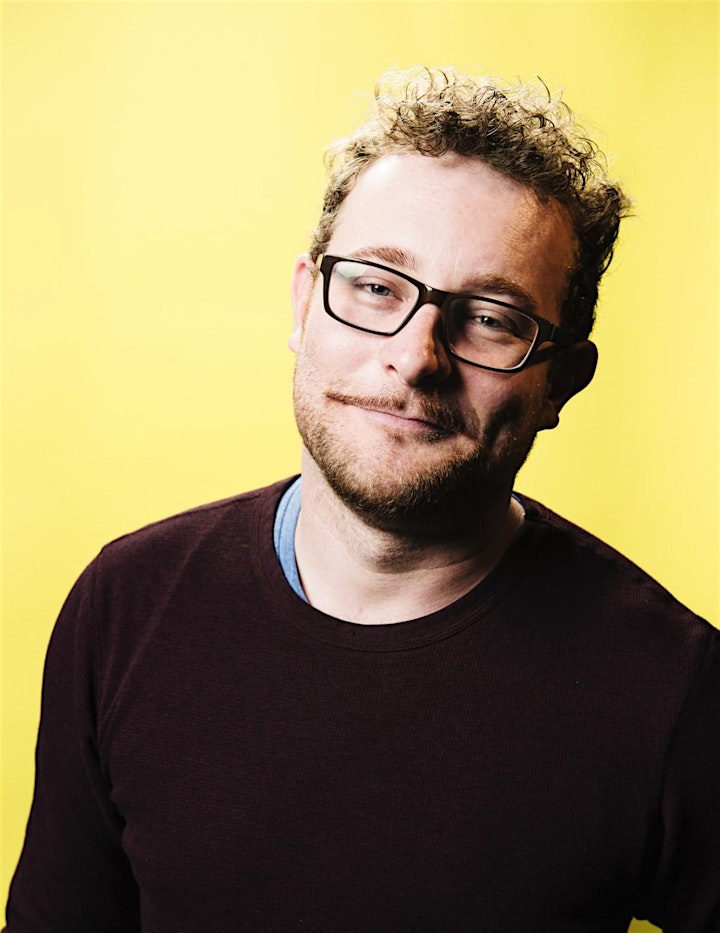 JAMES ADOMIAN is a prolific buffoon, with a new hit podcast THE UNDERCULTURE on the Forever Dog network, along with many wild and beloved appearances on hundreds of comedy podcasts across the podtheon: THE TODD GLASS SHOW, THE DOLLOP, CHAPO TRAP HOUSE and many others. He is featured and exploited on many additional insanities on YouTube! With Anthony Atamanuik, James is one half of TRUMP VS. BERNIE, a comedy duo whose work spans across the many media of television, radio and a vinyl album — including an apparently never-ending live debate tour!
James is known for televised work on THE MELTDOWN, @MIDNIGHT and THE PRESIDENT SHOW (all on Comedy Central), CHILDREN'S HOSPITAL (Adult Swim), MAN SEEKING WOMAN (FX) and LAST COMIC STANDING (NBC). He also does a lot of cartoons! Some of his favorites include FUTURE WORM (Disney XD), OUR CARTOON PRESIDENT (Showtime), BOJACK HORSEMAN (Netflix), VENTURE BROTHERS (Adult Swim) and BOB'S BURGERS (Fox), and he's on some exciting upcoming animated shows like HARLEY QUINN (DC Universe), DUNCANVILLE (Fox), CLOSE ENOUGH (TBS) and HUMAN DISCOVERIES (Facebook Watch). On the big screens of indie cinema, James makes star-adjacent appearances in HITS (David Cross), LOVE AFTER LOVE (Russ Harbaugh) and THE DAY SHALL COME (Chris Morris). His 2012 standup album LOW HANGIN FRUIT is still available for purchase or theft. As a standup comic James performs constantly in Los Angeles, and at festivals, theaters, art galleries, gay bars and disreputable venues across North America and worldwide. Check global listings!
Anthony Atamanuik is well known for his role as host/President Trump on Comedy Central's THE PRESIDENT SHOW and is WGA Award nominee for his work on Season 1 of series. Selected as one of VARIETY'S 2016 COMICS TO WATCH, he has received critical acclaim and acquired a fervent new fan base with his pitch perfect Donald Trump impression which has also been featured heavily on Howard Stern. He's been performing at the Upright Citizens Brigade Theatre in New York for 17 years and teaching there for 13 years. He recurred on 30 ROCK as a "silent writer" and wrote for the series TIME TRAVELING BONG on Comedy Central. Anthony has also appeared on DIFFICULT PEOPLE (Hulu), and BROAD CITY (Comedy Central). He can be seen in the final season of UNBREAKABLE KIMMY SCHMIDT and can next be seen as "Sean" in the upcoming FX series WHAT WE DO IN THE SHADOWS.