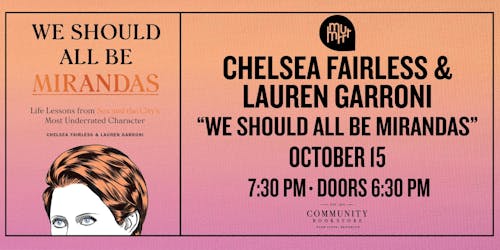 Presented by Murmrr & Community Bookstore
We Should All Be Mirandas, with Chelsea Fairless & Lauren Garroni
$15.00 - $32.00
Tickets At The Door
Murmrr Lit is proud to welcome Chelsea Fairless and Lauren Garroni for an evening celebrating their new book, We Should All Be Mirandas.
We Should All Be Mirandas is a snarky guide to life inspired by the most underrated character on Sex and the City, from the creators of the Instagram sensation @everyoutfitonSATC.
When Sex and the City premiered, many were hesitant to identify as the Miranda of their social circle—after all, sarcasm, workaholism, and dubious fashion choices are rarely considered aspirational. However, in the two-plus decades since her television debut, our culture has finally caught up with this forward-thinking icon and all she represents. The truth is, Miranda Hobbes is the feminist hero that we deserve— we were all just too busy obsessing over Carrie's corset tops to notice it at first.
We Should All Be Mirandas is a celebration of a certain redheaded lawyer and the legions of fans who relate to her pragmatic, no-bullshit approach to work, love, and sex. Written by two self-proclaimed Mirandas, this humorous manifesto distills Ms. Hobbes' core principles into a strategic guide for navigating life's inevitable ups and downs.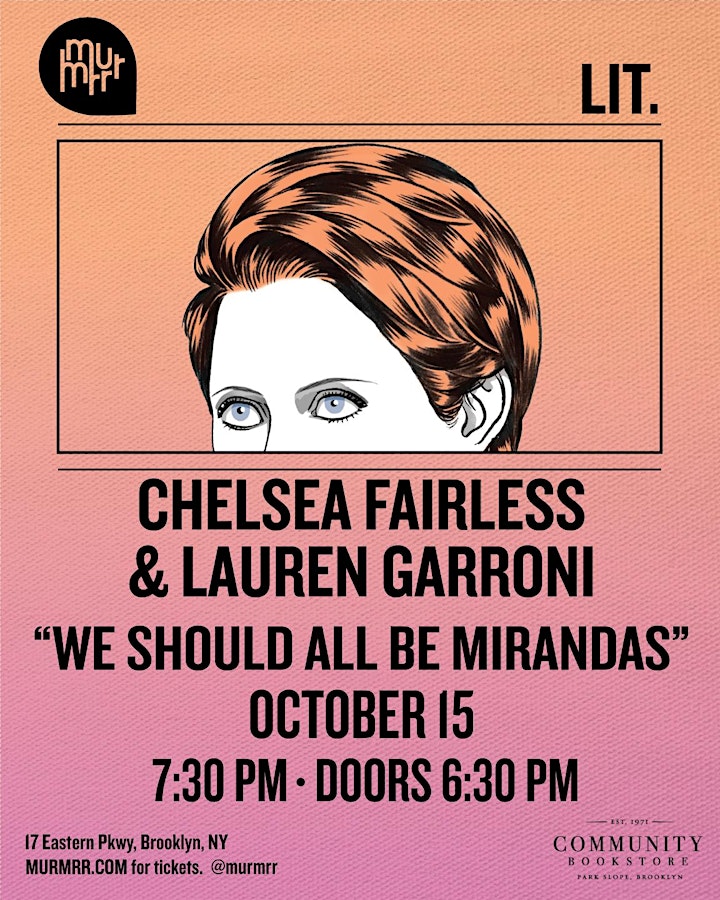 BIO:

Chelsea Fairless and Lauren Garroni are co-creators of the Instagram sensation "Every Outfit on Sex and the City." Fairless is a creative director, and Garroni is a writer and director. They live in Los Angeles.

Tickets:

1 Admission + 1 copy of We Should All Be Mirandas ($32)

Venue Information:
Murmrr Ballroom
17 Eastern Parkway
Brooklyn, NY, 11238